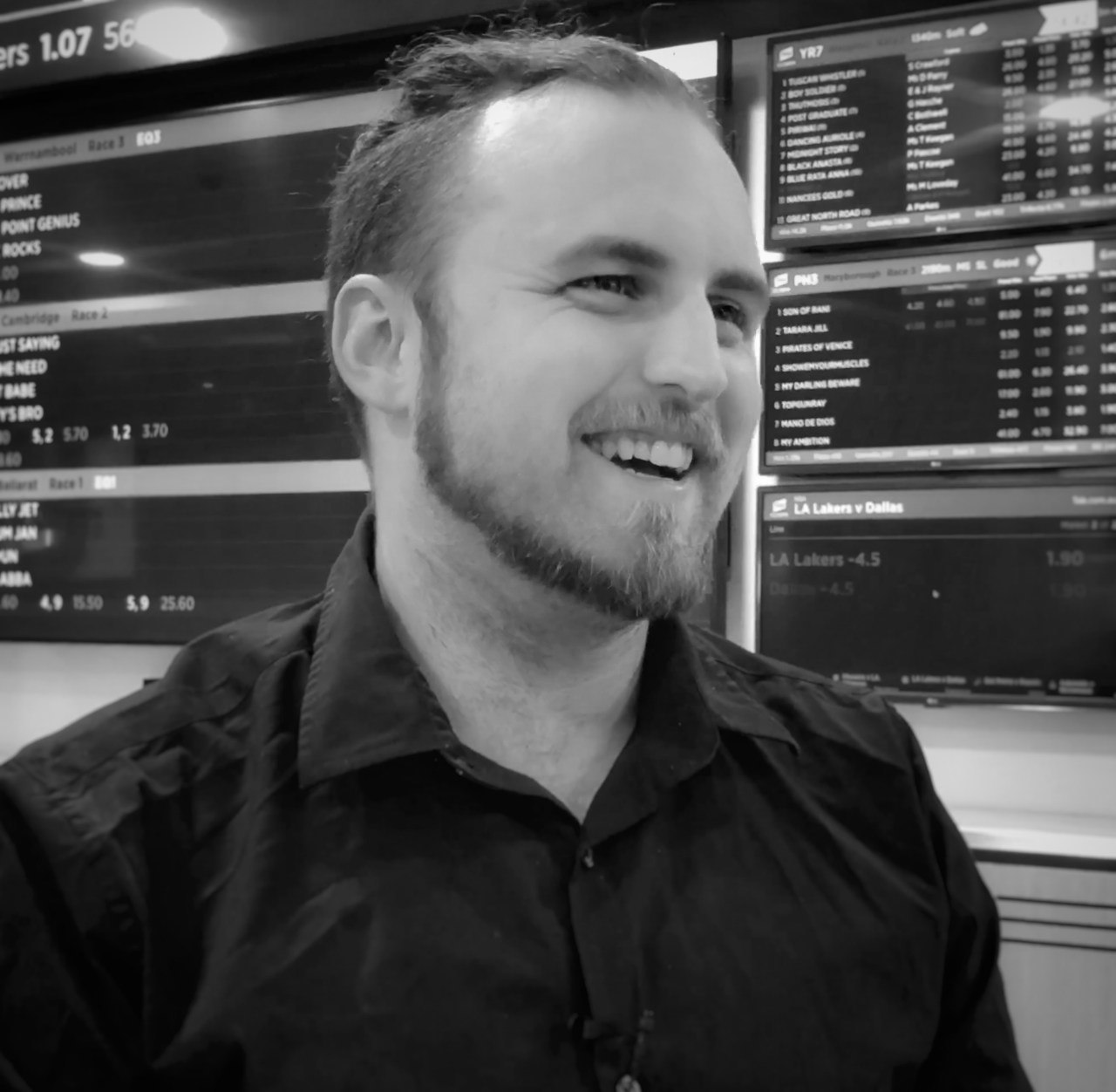 Chris Harrison
UX Designer at ME Bank
Made with
So many games, so little time.
There are like a lot of video games coming out these days. It's a bigger industry than film now. If you're a film or TV buff, there are great apps like TVTime or iTV3 that allow you to keep track of your favorite shows, directors, and actors. You can get notifications when something you like is coming out, or when a new episode of a show is available to watch.
It made me wonder; why isn't there an app like that for video games?
Just getting started.
I began by sketching the most common user journeys that are present in similar apps.
Functions such as favouriting a product are common in movie database apps. Many TV show trackers will take you directly through a purchase flow for various vendors.

I replicated these flows for video games. I also started thinking about how to leverage that data - if I know you've got a lot of RPG games, or games by Nintendo in your favourites, I can start recommending games you might like.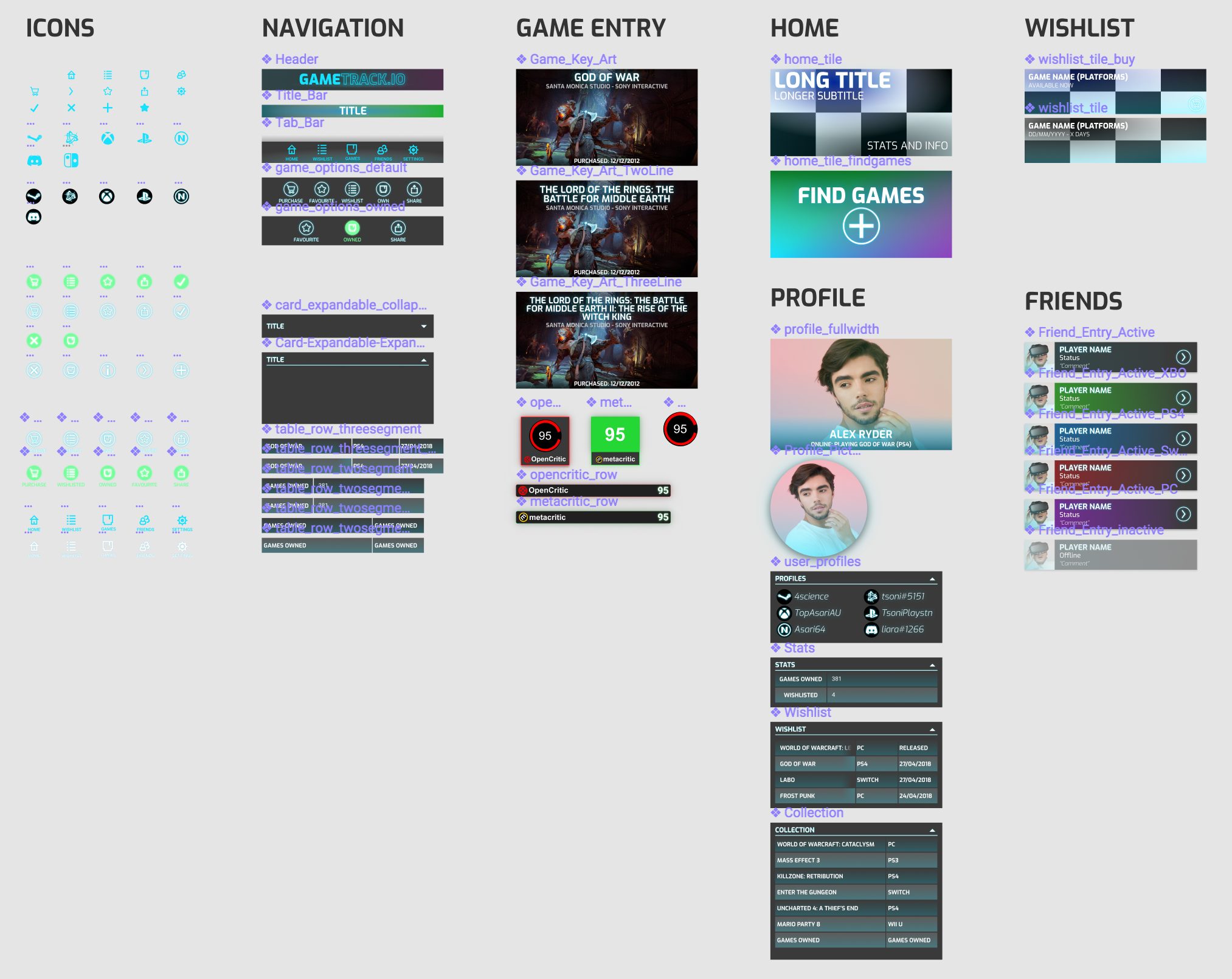 Building an asset library
My full-time job is a Sketch-only affair, so I was really excited to use this project as an opportunity to flex into Figma.
I wanted to explore how flexible it's component system was, so I began the project by building a few simple assets I could reuse.
If you're interested in Figma, by the way, you should try it. I was blown away by it's flexibility and ease of use. It handles overrides in a much more intuitive way than Sketch, and handles nested components more intelligently.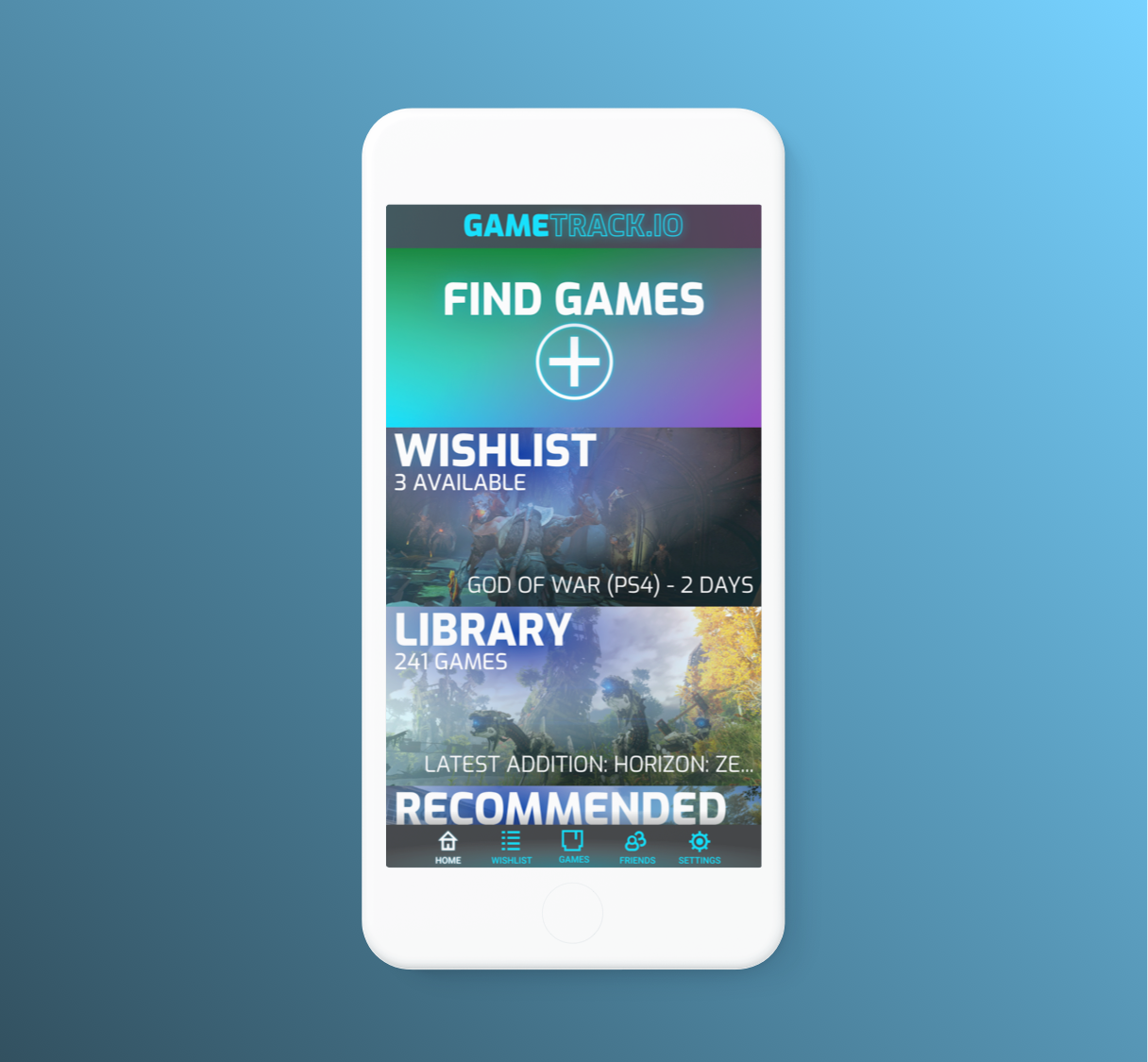 Easy navigation.
The Home Screen and Tab Bar are the home of all your navigation needs. There are only a few flows in the app, so starting at either point should get the user where they need to go quickly.
Let the game be the hero.
One of the real strengths of a product like this is the amount of artwork and screenshots available for the various products. I decided that I would leverage that artwork as much as possible in the design.
To keep a consistent style throughout the app, the game artwork is overlayed with a soft gradient in the GameTrack colours. This meant that I could still showcase each game's individual look, but not break the style guide of the app.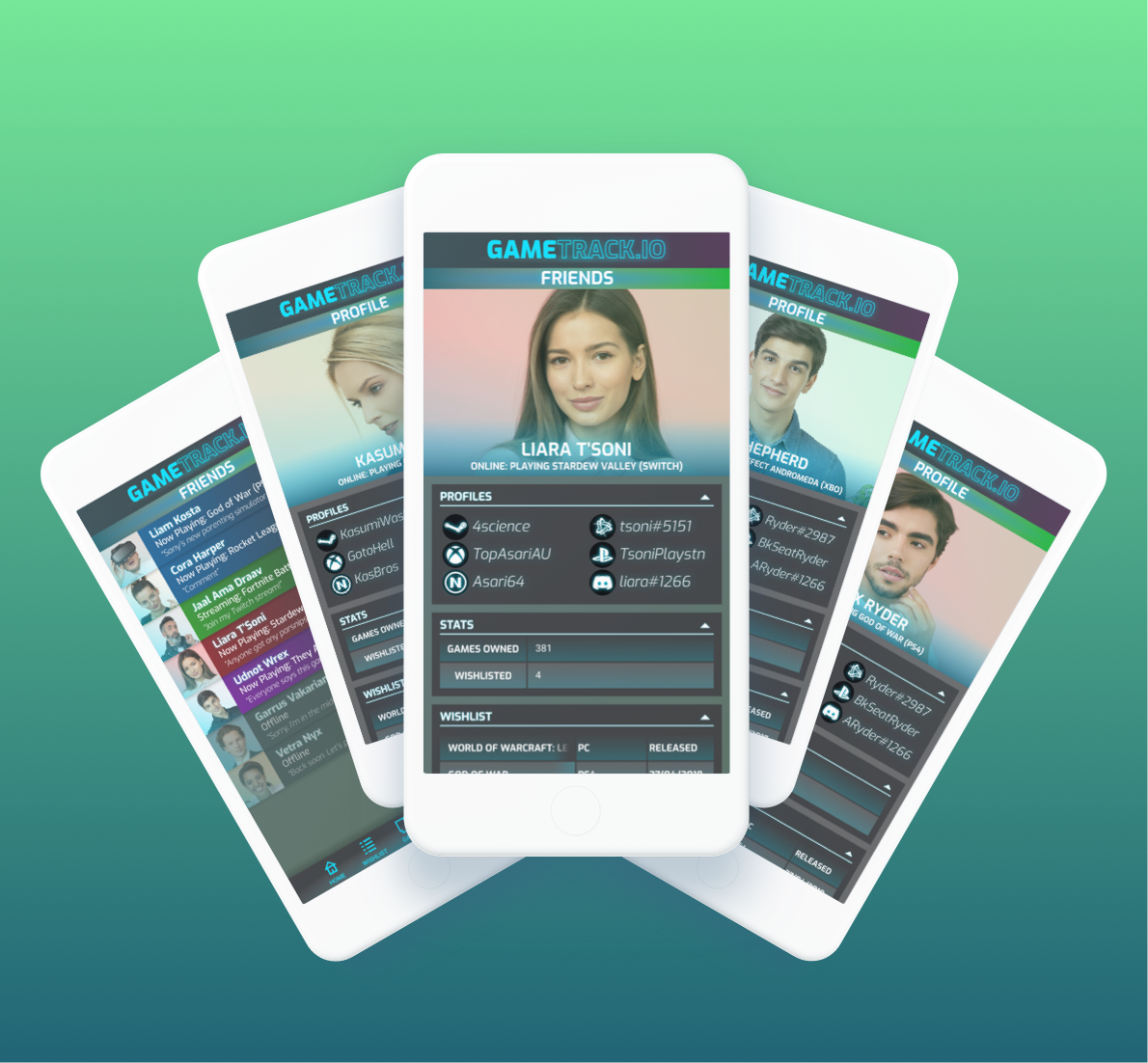 Proving flexibility.
I used Atomic.io to take my prototypes and leverage real data. This allowed me to take a layout and apply many scenarios very quickly.
This method quickly revealed issues in the UI that would have eventually come to light in development, such as text fields not having enough room or images not aligning correctly.
Ending on a cliffhanger.
Gametrack was a fun project that stretched my creativity as a designer and was a great opportunity to build something from scratch.
Sadly, I don't have the skills to build such an app - but Gametrack's journey didn't stop here. Shortly after, I started a project called Game Case...