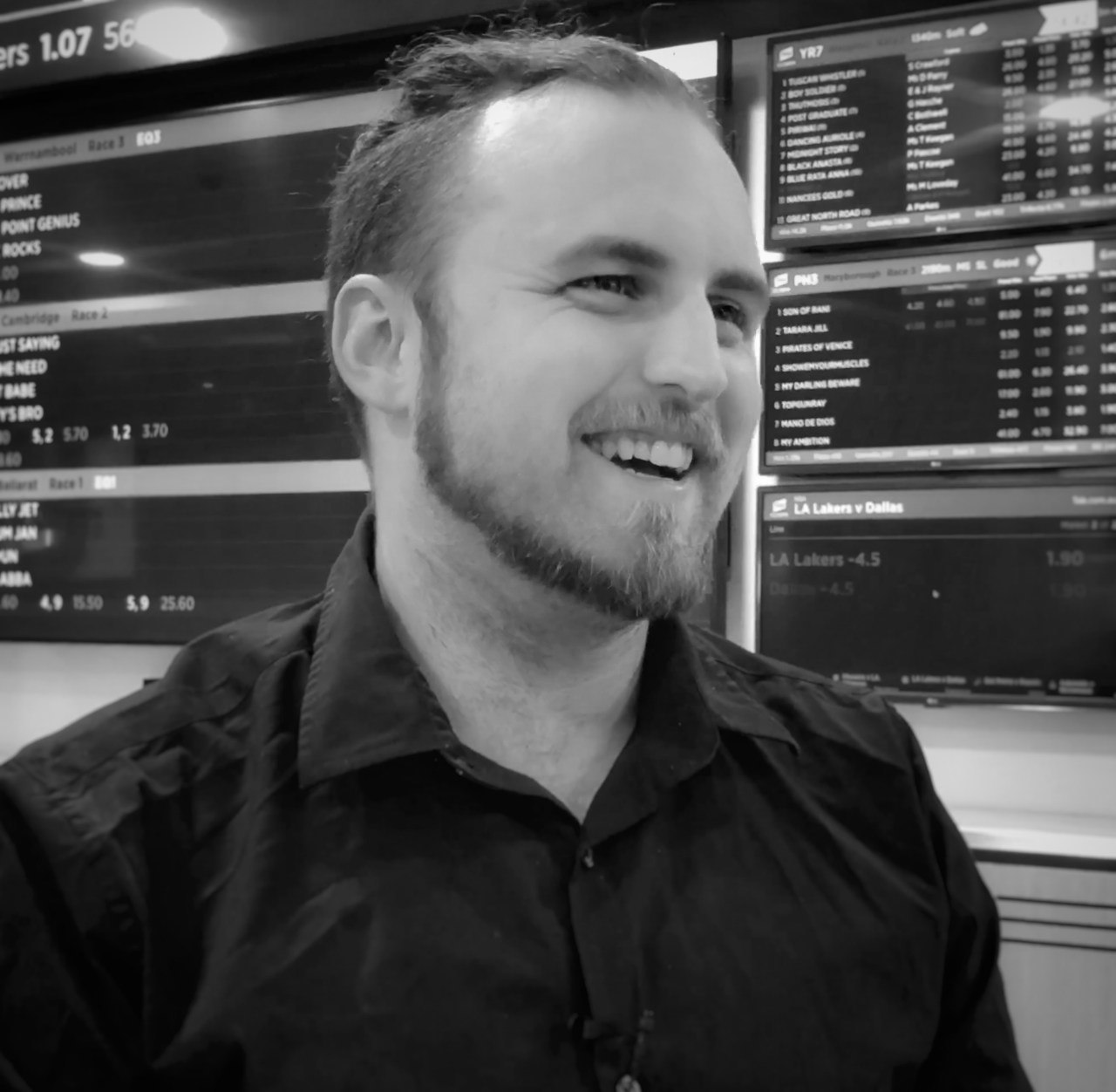 Chris Harrison
UX Designer at ME Bank
Made with
Raising Gamers was a personal project to design a website-driven business to enable parents to learn more about video games and video game technology. The project was a massive undertaking in branding, graphic design and web development.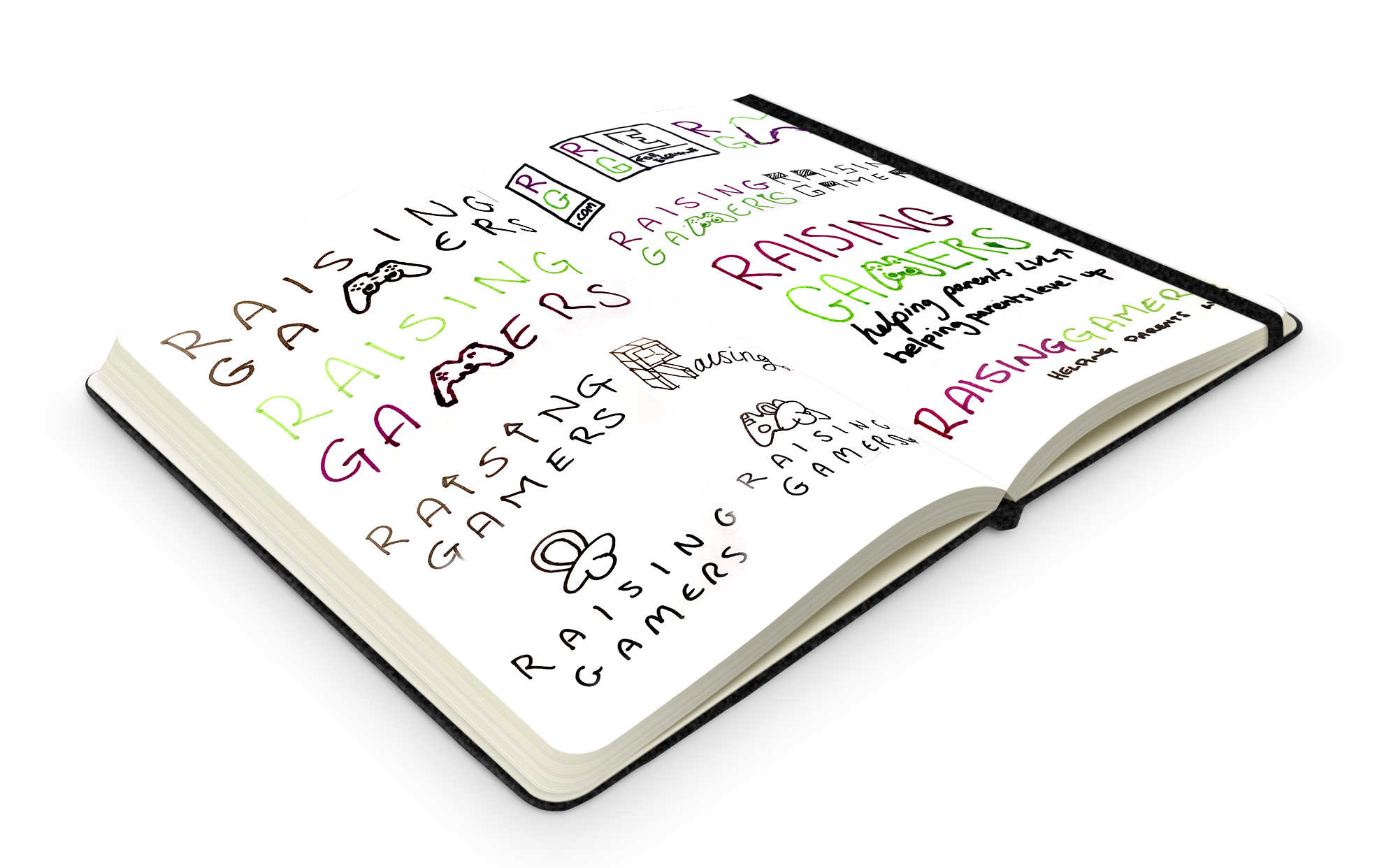 Early Concepts
I started with basic concepts of logotypes and arrangements. I experimented with more complex designs, but ultimately found the basic, font-driven designs to be more successful..
Asking for help is hard. I wanted a brand that, above all else, made parents and kids comfortable.


While I experimented with other color schemes, green and purple was an early frontrunner for palette. It felt both advanced and techy, but also fun and playful.
The final execution of the logomark achieved our goals. I chose the font Cubano from Lost Type Co-Op because it had a really fun, soft feel to it.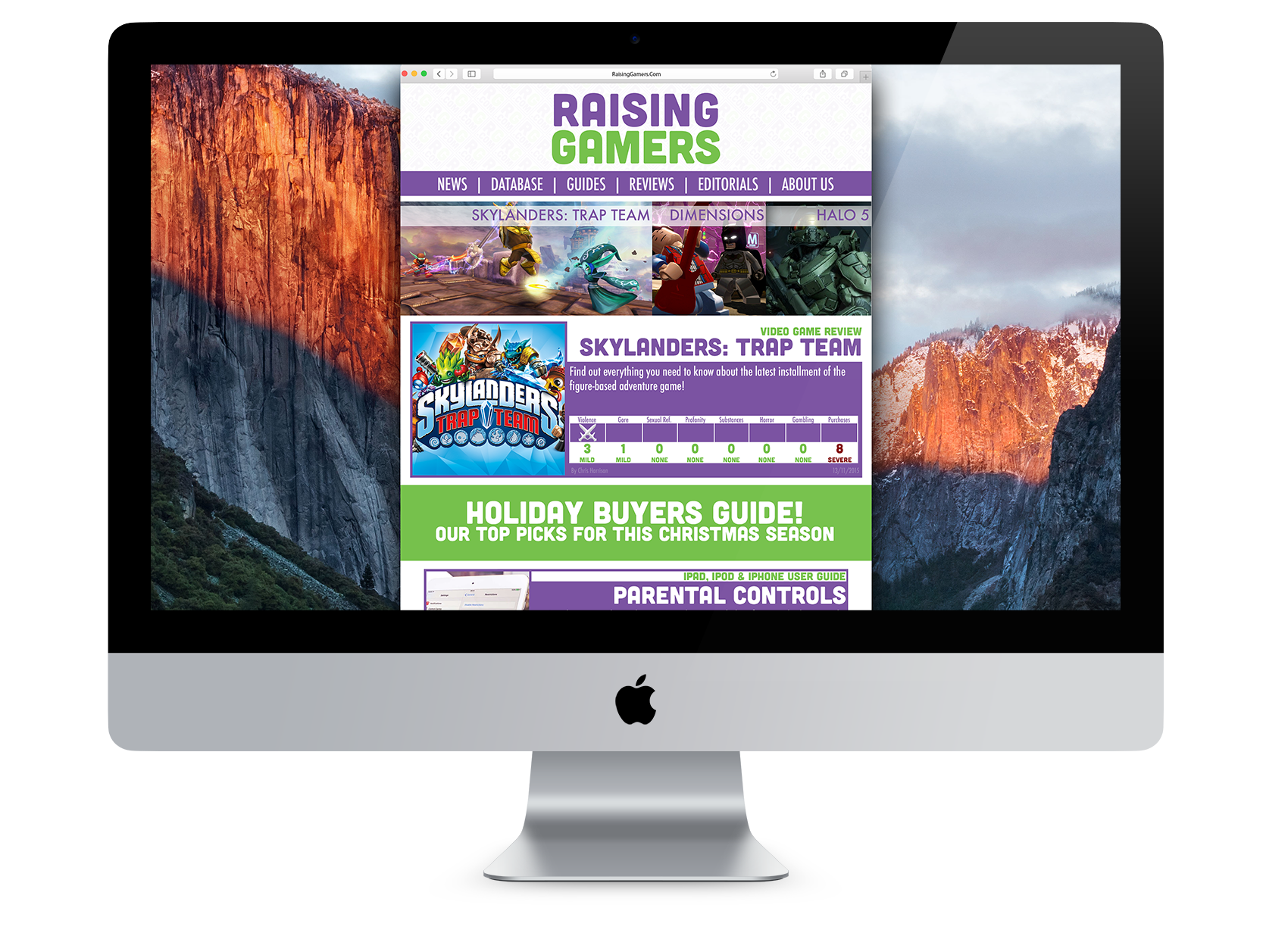 First Iteration
An early photoshop mockup of the website was used to guide the look and feel of the final product. A traditional, single column blog style was used to maintain readability and ease of use for our users.

Content Challenges
Although based on a simple Wordpress template, the website required multiple complex layouts to accomplish different goals.
Editorial content prioritised readability, while database pages needed to be packed with data, but still easy to consume.
The oversized header from the home screen collapses into the navigation for better use of screen real estate.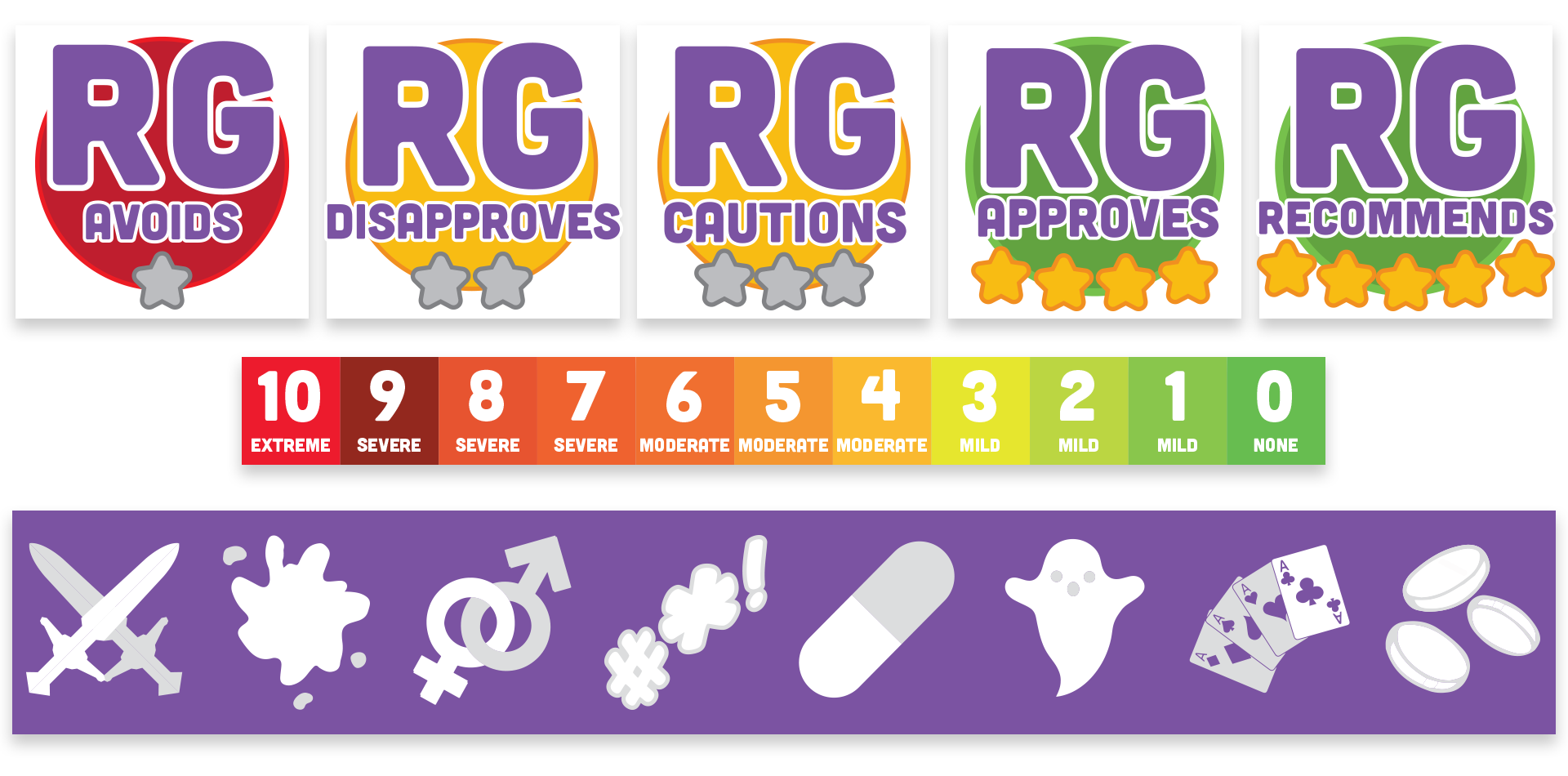 Iconography
Raising Gamers' primary goal was too help parents find great games that are safe for their kids. We came up with a simple 5-star recommendation system for users to make quick judgements at a glance.
These recommendation graphics were based on kids stickers, like the sort you'd see on Primary School assignments.
We also wanted a scale that kids could understand without advanced reading skills, so a palette of Green-Yellow-Red was used to mimic traffic lights.
For smaller icons, we used two-tone white and grey silhouettes.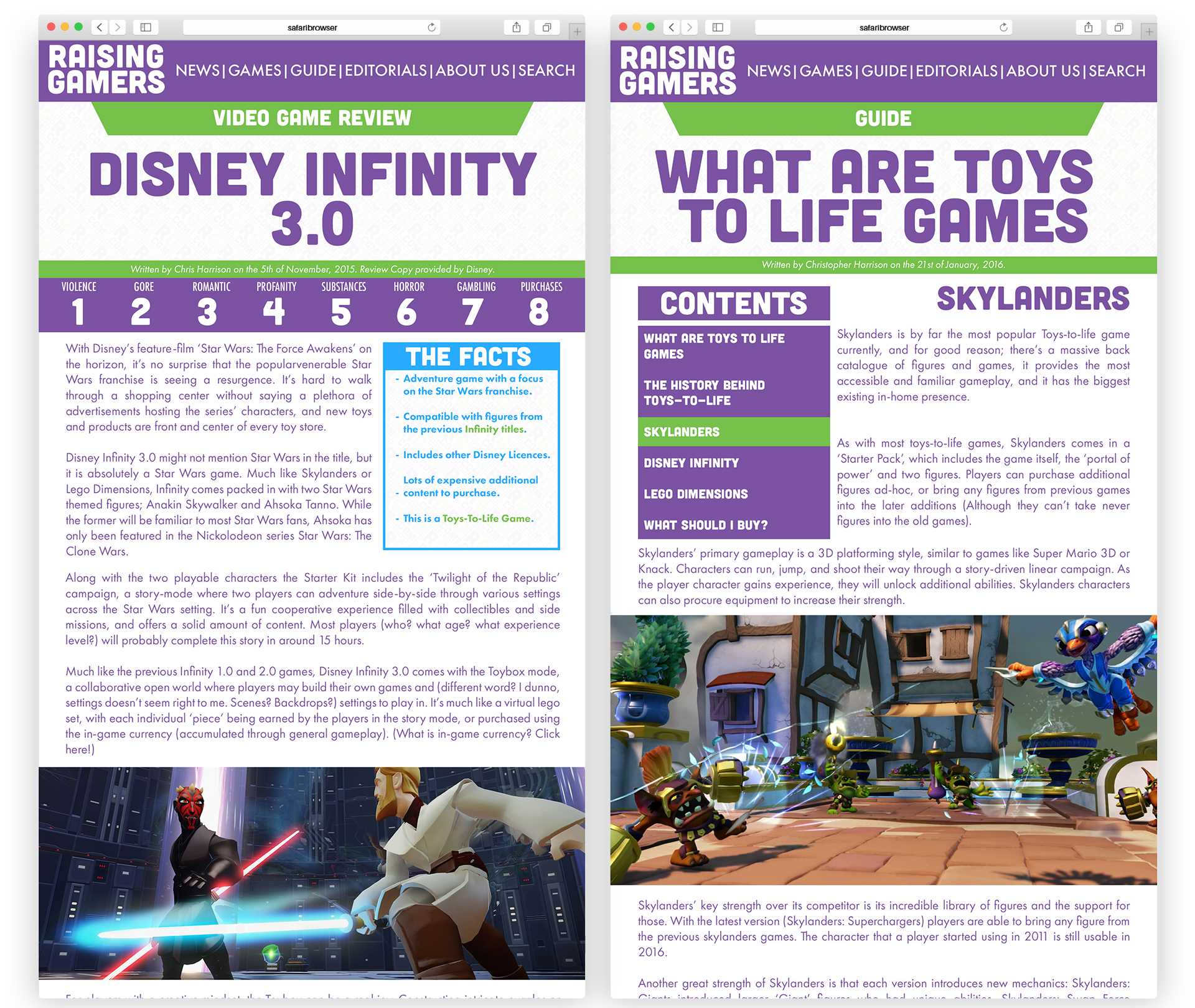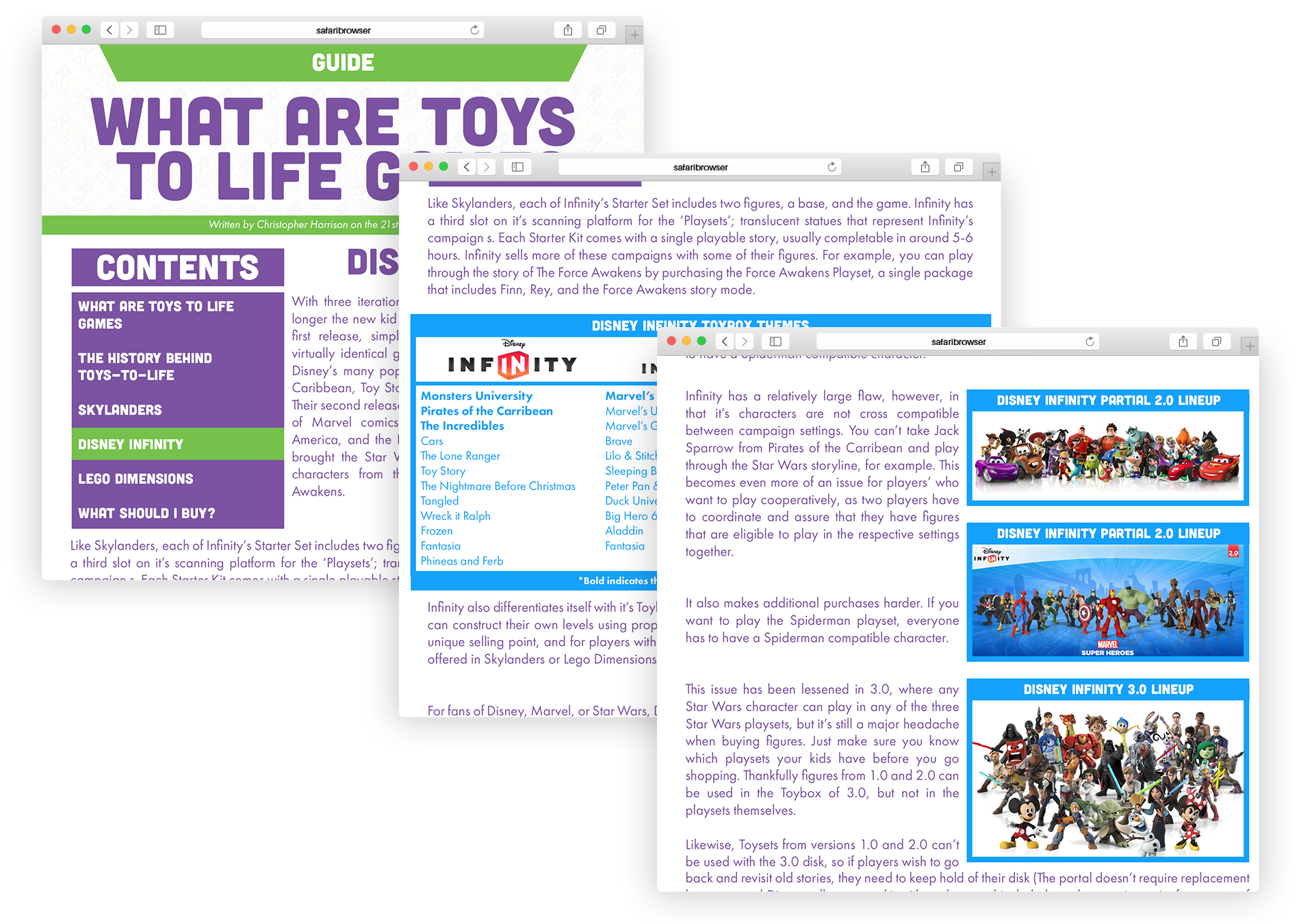 Content Layouts
A large part of the website's content was editorial reviews. I created multiple modular components, such as quick fact sheets or in-line information, to help users navigate and understand the content.
Video Games are full of beautiful imagery, so I used large, full width images where possible to really showcase the product.
For certain products, I created bespoke elements - such as in-line tables - to help arrange relevant content and highlight information important to the parent.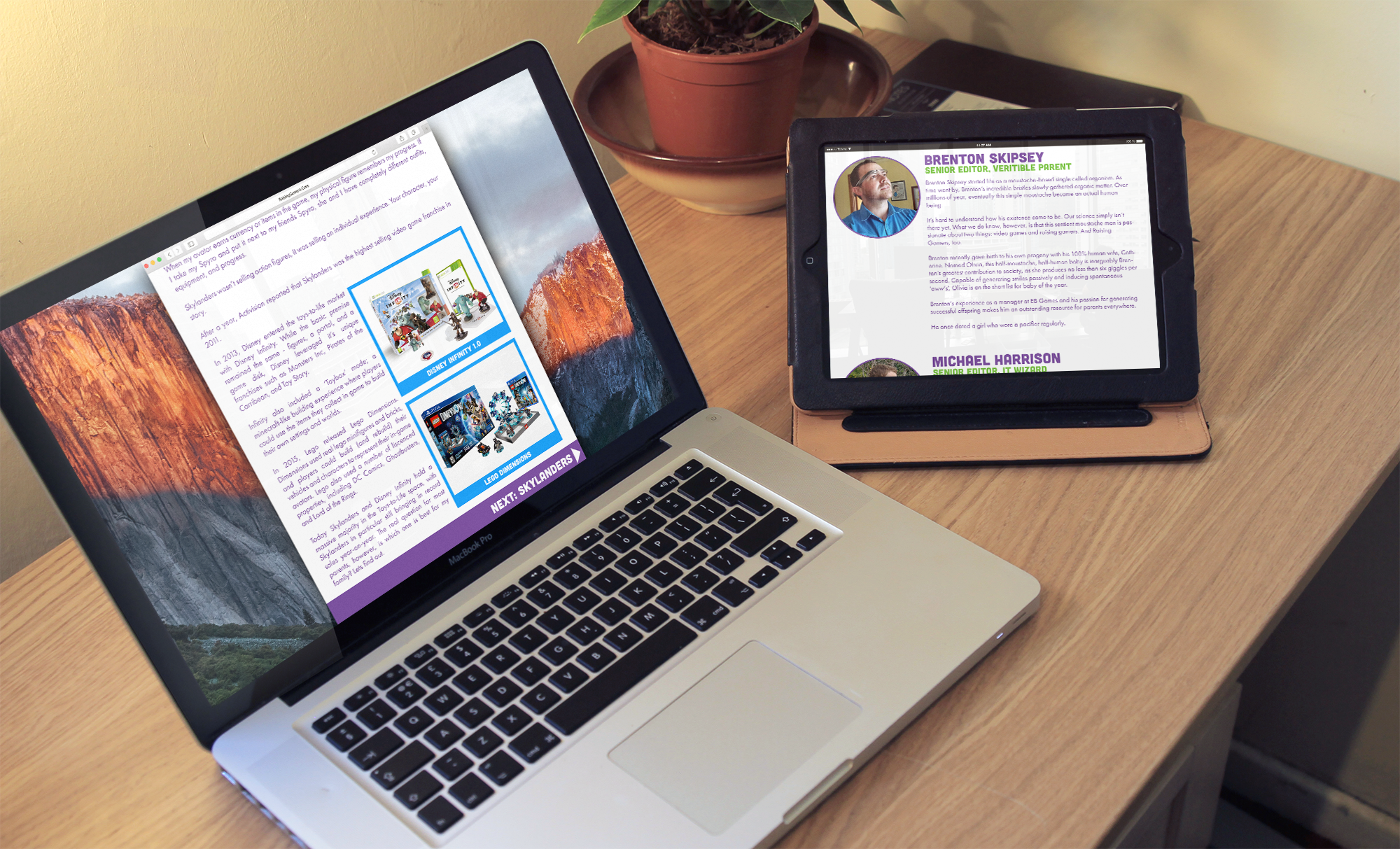 Responsive Layout
All pages were designed to be comfortable on desktop and mobile, as mobile was the primary browsing method of our target market.
The single column layout was kept throughout all pages, and content responsively shifted from in-line to banner formatting depending on the viewing window.

Game Over, Man. Game Over.
While the website never launched, the Raising Gamers project was a fun, interesting exploration into designing a product with two unique target demographics.
Stylistically, the site was fun and colourful, but still accessible to parents and presented in a way that made the content seem formal and trustworthy.
Perhaps, one day, Raising Gamers will return and complete it's mission: 'To help parents level up!"