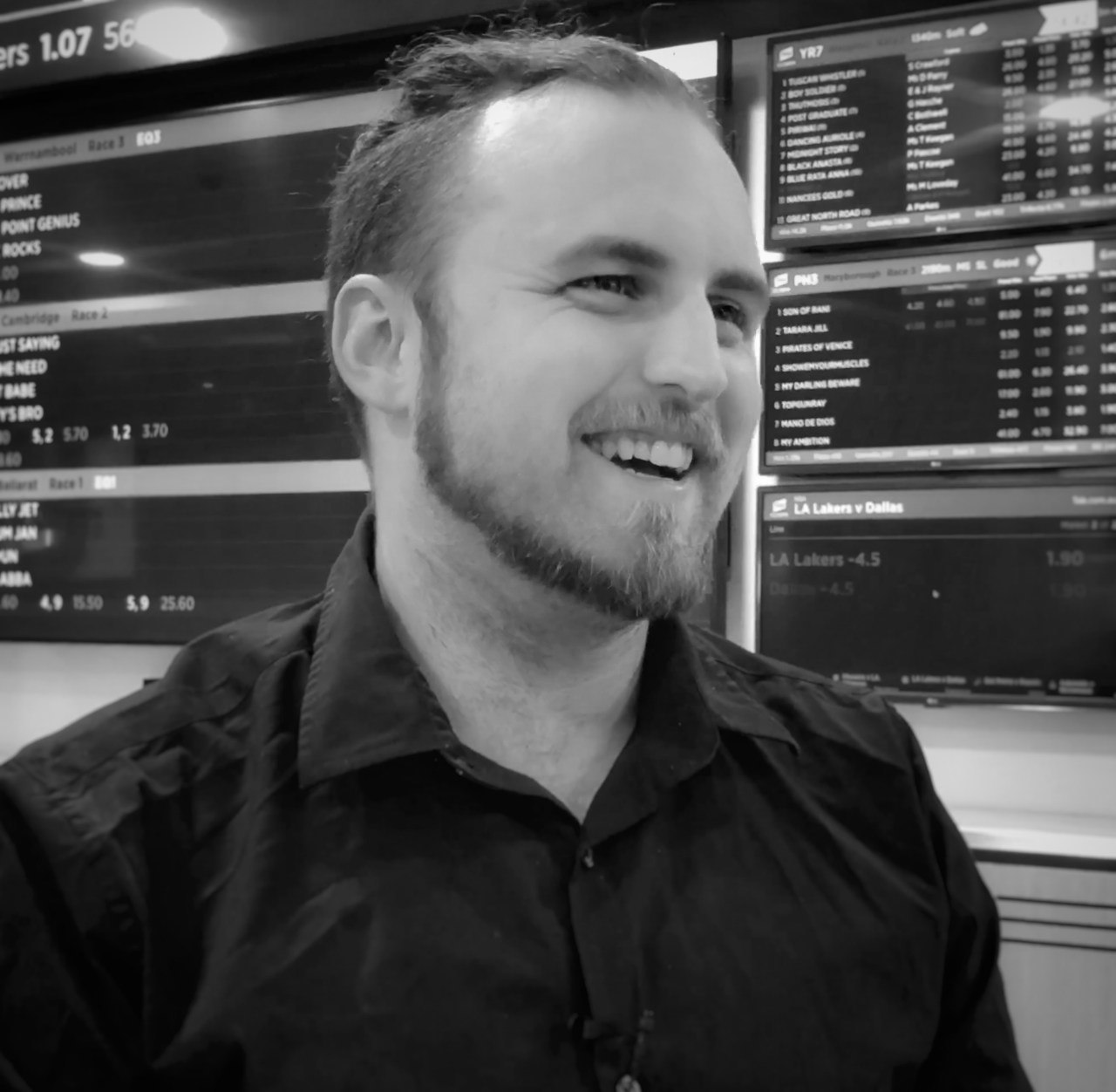 Chris Harrison
UX Designer at ME Bank
Made with
Learn2Play
The best way to play your favourite tabletop games.
Board games have changed. Instruction manuals haven't.
As a big fan of board games, I've always had a pet-peeve around how you learn to play them. The old-school instruction manuals made sense back in the '90s when I was first learning to play games, but since then, we've grown up.
In modern games, everything you buy is either so intuitive that you don't need instructions or has a companion app or online instructions that walk you through it.
While the real high-cost board games have followed suit, most board games still have the manual. I wanted to create a product that bridged the gap, and let players learn to play - and learn to love - their games as quickly as possible.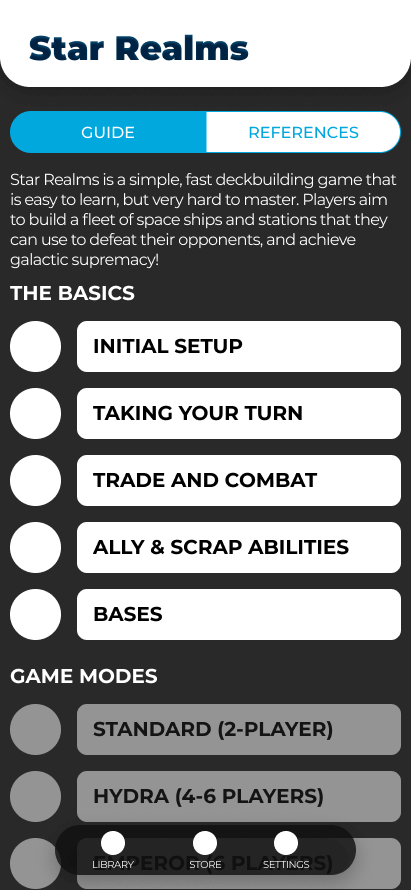 Logical steps.
I wanted to mimic the learning structures that you find in traditional Anki learning, like Duolingo. For that reason, I split each game's manual into multiple small sections.
My hypothesis was that a user would be able to quickly learn the parts of the game that are relevant when they come up, and then move on, returning when they need to learn something more.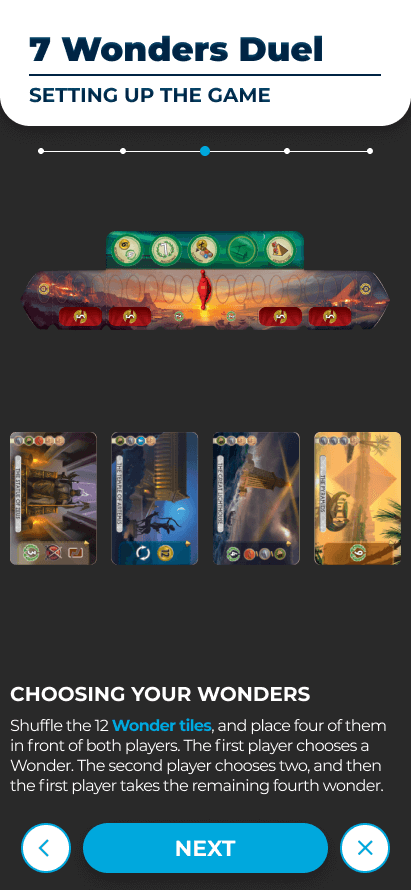 On-board-ing. Get it?
For the content pages, I took a queue from traditional app onboarding. Short, quick statements with a single visual artifact to convey the point.
Iterations.
For a product like this, content is king. As you can see above, many of the early guides I wrote contained too much information on a single screen, and simply didn't stick to the promise of quick and simple. This is something I was able to iterate on in the second prototype.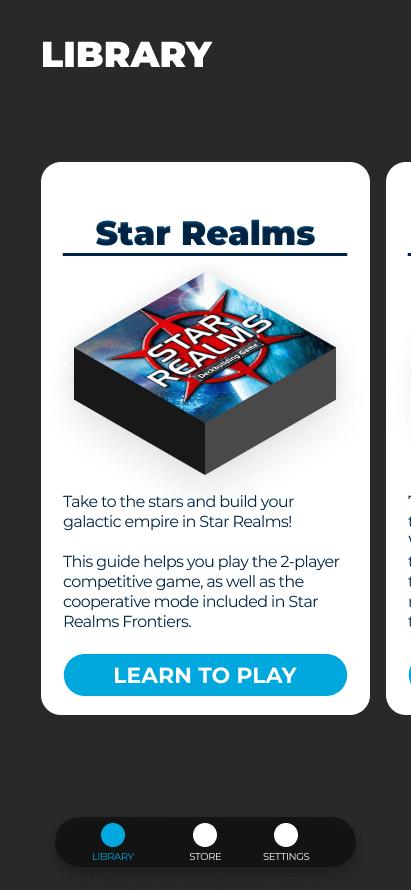 Box art
The first prototype used simplified box art of each game to showcase it. While these little boxes were cute and easy to produce, early feedback repeatedly told me that they weren't exciting and didn't really create any visual interest.
Interactive prototype.
I built the initial prototype as a working Figma demo, with fully functional guides for a number of games. This allowed me to very quickly test with users - I could take this demo to board game shops, send it to game developers, and have it on me at any time.
Although simple, this little prototype helped me gather an immense amount of early feedback, and helped me be sure that the concept had promise.
You can try the prototype for yourself on the left.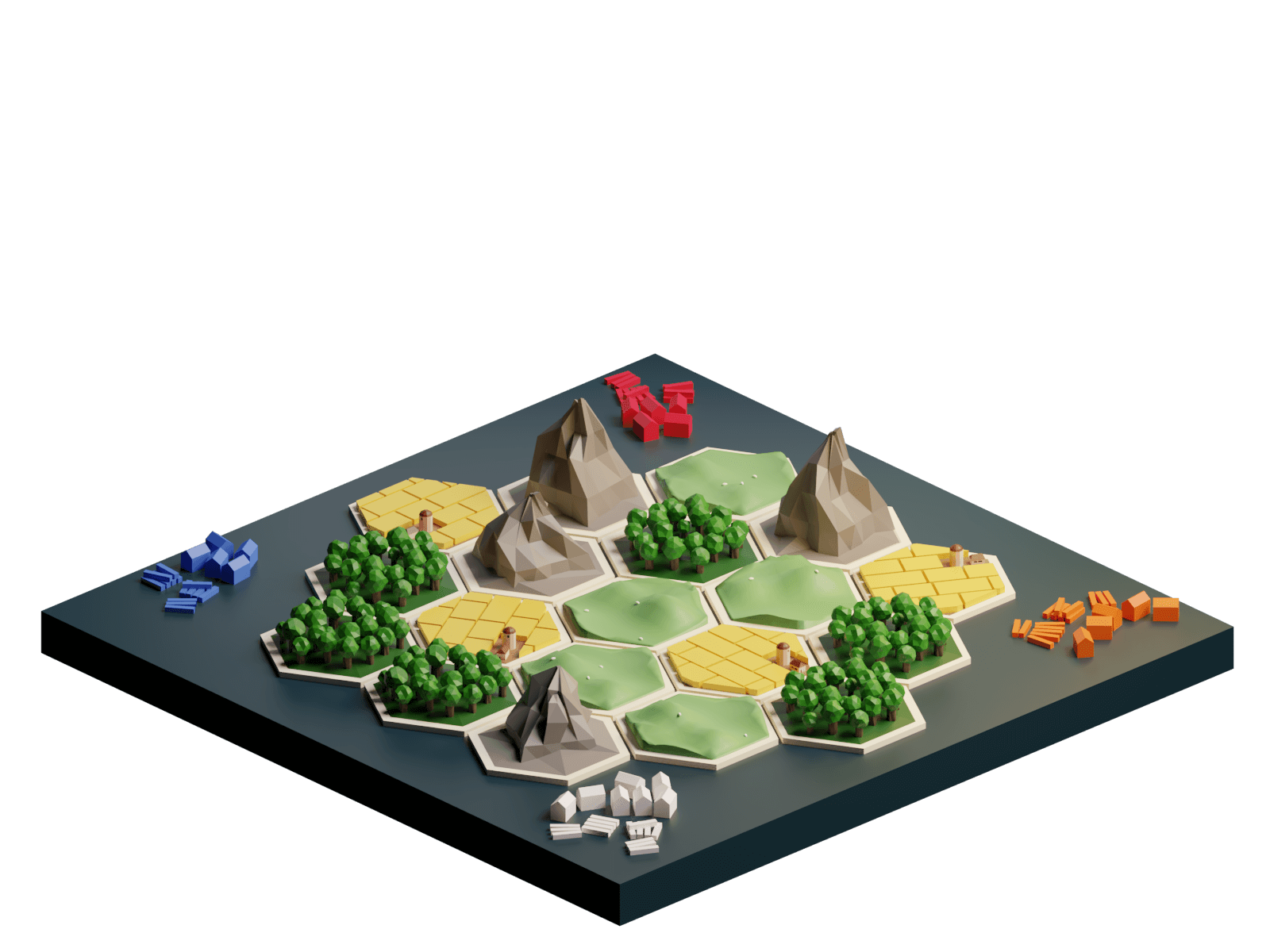 3D Assets
Once we started production of the app in earnest, I knew I wanted it to have a strong visual style that really built the excitement and wonder of opening up a new board game. I wanted a visual language that was modern and fresh, but also drew heavily on board game imagery.

Look and Feeling
As we were now ready to get serious about development, it was time to upgrade the look and feel of the app.
We wanted something that was simple, ubiquitous, and understated, as we needed it to gel well with whatever game we added into the app. We were also conscious that we might one day offer the app as a white-label service, so the cleaner the design was today, the easier that would be.
Above all though, we needed the app to be a better experience to the instruction manual. For that reason, we prioritized simplicity and ease of use over everything else.

Staying on track
One of our advantages over the rulebook is that we know what the player has and hasn't read. For this reason, we split our guides into tabs and collapsible sections that we could squirrel away once we know they're no longer relevant.
We also color-coded different types of content, to help the user quickly find what they're looking for.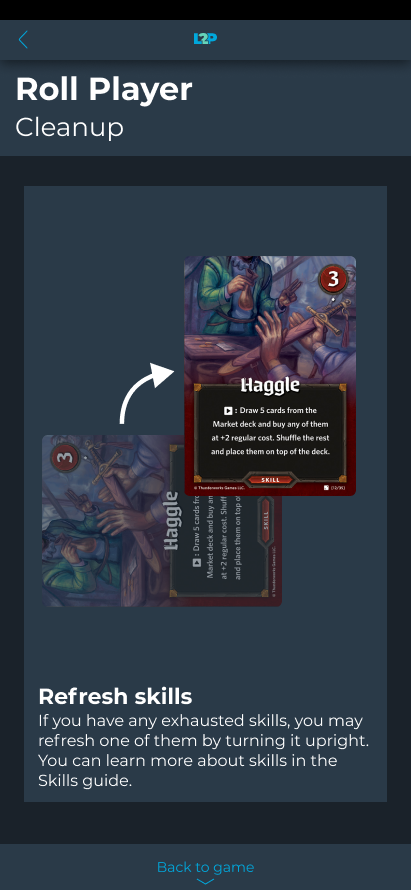 #Content
We used high-quality scans or original digital assets for all of our instruction pages. Because we were giving much more detail for each step than what you'd find in the manual, we created a number of custom images to help visually explain each step.
Development continues
Learn2Play is in active development today. Feel free to email me or contact me on Twitter if you're interested in checking out an alpha version of the app!